ActivatedYou Review – Does It Help You Lose Weight?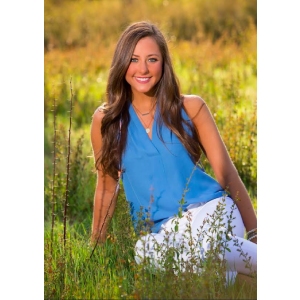 Medically reviewed by Claire Stewart, RD
Can ActivatedYou promise great results at an affordable price point? Does it work? Learn about the ingredients, how does it work, side effects and more.
What is ActivatedYou?
ActivatedYou is a line of organic health and wellness products. It includes supplements for the digestive system, for strengthening the bones, for combatting stress, and others.
The primary focus of their supplements is digestive and gut health. These products are made of completely natural, herbal ingredients.
Who manufactures these Products?
These products are manufactured by a company called ActivatedYou, which is located in Santa Monica, California. This is a health and wellness company that was founded by advocates in the health arena.
This organization sells supplements like probiotics and other products that treat common health issues.
What are the ingredients in ActivatedYou products?
Each product in the line has a different set of ingredients. Some of the key active substances in their products include:
Amylase – This is a protein, an enzyme in saliva and pancreatic fluids which is normally produced by your pancreas and some of your salivary glands. It can be a helpful weight-loss agent because it breaks down carbs and sugars (starch and glycogen) into sugar (simple sugars).[5] A 2011 study in Nutrition Journal concluded that amylase has the potential to induce weight loss.
Rhodiola Rosea – This natural plant has properties that can greatly enhance brain health, energy levels, and has calming effects on the central nervous system. It helps to improve memory and attention span and can fight mental fatigue. In addition, according to Examine, it apparently has neuroprotective features.
Lactobacillus acidophilus – This probiotic strain produces an enzyme called lactase, which helps the body digest dairy products, such as milk and cheese. A study published in FEMS Microbiology Letters showed that this strain can ease digestive symptoms like bloating.
How does it work?
Each product on the line has a different mode of transmission. The focus in this organization is on probiotics and other supplements for digestive health. The products function by removing the bad bacteria from your gut so there's more room for good bacteria to thrive.
This bacteria can then grow along the intestines, therefore repopulating the gastrointestinal tract with beneficial bacteria for optimal digestive health.
A research study published in
ISRN Nutrition
found that probiotics are effective at balancing the digestive system.
Similar Products
What is the dosage?
There are a number of products available on the ActivatedYou line, and the recommended dosage is explained on each individual bottle.
Are there any side effects?
There are no potential side effects listed on the official website or on the products. However, there are some mild side effects associated with these products which include bloating, gas, upset stomach, and diarrhea.
CAUTION: If you experience uncomfortable side effects, stop taking the product immediately and see a physician if necessary.
What are the benefits of these products?
The overall benefits of the Activated You supplements include re-balancing the digestive system, stress reduction, weight loss, strengthening the immune system, and providing the body with micronutrients that nourish the body and improve overall health.
What do the product reviews say?
There are a number of very positive reviews of these products online. Users mentioned experiencing weight loss and gaining additional energy. They said the probiotics successfully eased their digestive symptoms.
The users who wrote negative reviews often mentioned uncomfortable side effects like bloating and abdominal pain. Many users complained that they had issues with the payment aspect of buying the product. They felt they were overcharged or had trouble getting a refund.
Frequently Asked Question (FAQs)
Where can you buy this product?
The only place you can purchase these products is on the manufacturer's official website.
How much does it cost?
The prices of the products on the official website are as follows.
Advanced Restorative Probiotic

One bottle – $69.99
Three bottles – $188.97
Six bottles – $356.95

Active Enzyme

One bottle – $64.95
Three bottles – $175.36
Six bottles – $331.25

AdrenaLife

One bottle – $69.95
Three bottles – $188.86
Six bottles – $356.75

Morning Complete

One bag – $79
Three bags – $213
Six bags – $403

GI Prime

One bottle – $59.95
Three bottles – $161.86
Six bottles – $305.75

Enhanced Algae Omegas

One bottle – $65
Three bottles – $175
Six bottles – $330

Mito Vitality

One bag – $79.99
Three bags – $213.97
Six bags – $402.75

Bone Rich Plus

One bag – $74.95
Three bags – $200.85
Six bags – $377.70
What's the return policy?
The company has a 90-day return policy. If you're dissatisfied with the product, contact the company and send the product back within 90 days of the original purchase date. They'll refund your money, minus the shipping fees.
Do their products work?
There are a number of reviews from happy customers online, although there are some negative ones too. Generally speaking, it's possible to say that these products do work the majority of the time.
Conclusion
On the whole, the ActivatedYou line is well-liked by customers. People raved about the weight they lost and how the products were able to settle their digestive issues.
There were some complaints about shipping and payment issues. Some users said that they requested a refund but were able to get their money back. There were a few customers who complained about mild digestive side effects like bloating and gas.
It's important to make an appointment with your doctor before you begin taking any of these supplements.
It's important to make sure that they're medically suitable for you, and that they don't interact with any of your medications.
Pros
Better Digestive Health
Whole-Body Nourishment
Cons
Some users may experience bloating
The Diet Insiders Staff
The Diet Insiders Staff
Our team is dedicated to giving you the most trustworthy, unbiased, and accurate information. The Diet Insiders articles are based on scientific evidence and written/reviewed by our team of licensed nutritionists and dietitians.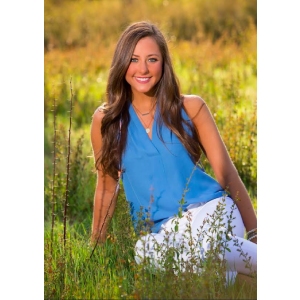 Claire Stewart, RD
Claire Stewart is a Registered Dietitian Nutritionist and graduated from Texas Christian University with a BS in Nutrition and Dietetics. She is currently working as a Clinical Dietitian as well as in private nutrition counseling at Thrival Nutrition.