Elevate Coffee Review – Is It Safe and Does It Have Any Side Effects?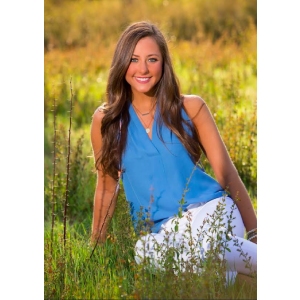 Medically reviewed by Claire Stewart, RD
Does Elevate Coffee really work or just another weight loss hype? We cover ingredients, pros, cons, potential side effects, and where to buy in our review.
What is Elevate Coffee?
Elevate Coffee is an organic instant coffee product that promised to speed up the metabolism, burn fat, and help you lose weight. However, the product isn't a weight-loss agent alone.
The manufacturer also claims that it has mood-enhancing qualities and nootropic benefits. It can enhance your mental focus and attention span.

Who manufactures Elevate Coffee?
Elevate Coffee is manufactured by a multi-level marketing company called Elevacity. It was founded in 2016 by Robert Obion. This organization produces supplements for overall health and wellness. They have products for weight loss, skincare, mood, and brain health.

What are the ingredients in Elevate Coffee?
There are several active substances included in Elevate Coffee, which have a thermogenic effect on the body. Some of the primary active ingredients include:
A-GPC (Alpha-Glyceryl Phosphoryl Choline) – It's the precursor to the brain neurotransmitter acetylcholine, which plays an important role in learning and memory. Ingestion of A-GPC may improve cognitive function, but the research doesn't always back this up. A 2015 study in the Journal of the International Society of Sports Nutrition showed that the ingestion of this substance had no effect on cognition, mood, power, speed, or agility.
PEA (Beta phenylethylamine HCL) – Similar to a hormone, this chemical already exists in the brain. It plays an important role in mood, motivation, and cognitive functioning. It may also have weight-loss benefits. An article in WebmedCentral suggested that it may also play a role in several psychological disorders.
Caffeine Anhydrous – This is an addictive stimulant found in coffee, tea, soda, and chocolate, to name a few examples. It helps weight loss by speeding up the metabolism and putting the body into the fat-burning state of thermogenesis. This can lead to rapid weight loss. A 2019 study in Critical Reviews in Food Science and Nutrition found a link between the ingestion of caffeine and weight-loss.
How does it work?
The stimulant caffeine speeds up the metabolism, which causes the body to go into the state of thermogenesis. In this state, you burn fat rapidly and lose weight. Caffeine intake is associated with successful weight maintenance, according to a 2016 study in the American Journal of Clinical Nutrition.
Choline already exists in the brain, and it's the precursor to acetylcholine according to the National Institutes of Health. This neurotransmitter is involved in learning and memory, and it's what breaks down when a person has dementia.
Beta phenylethylamine HCL is also found naturally in the brain. It plays a role in motivation, cognitive function, and positive mood. A study in the Journal of the International Society of Sports Nutrition indicated that it also has weight-loss benefits.

Similar Products
How do you take this product?
The recommended dosage is one level scoop of the powder mixed with 4-8 ounces of either a hot or a cold beverage. You should stir the mixture well before you drink.

What are the benefits of this product?
This product may enhance your mood.
Elevate Coffee can help you lose weight.
It's high in immunity-boosting anti-oxidants.
The product can suppress your appetite.
Are there any side effects?
There are some side effects associated with the ingredients in this product. They include nausea, headache, diarrhea, jitters, upset stomach, increased heart rate, dizziness, gas, and sleeplessness.
If you experience uncomfortable symptoms, stop taking the product and see a doctor if you think it's necessary.
What do the product reviews say?
The majority of the users had good things to say about the product. Many found that it helped them lose weight, and users also mentioned enhanced mood and nootropic benefits.
There were also a decent number of negative reviews. Some users complained that the product was ineffective, and others mentioned side effects like headaches and dizziness. Customers found the product somewhat expensive. Some said that the taste was unpleasant.
SEE ALSO – Extreme Fit 180 Review and Phentaslim Review
Frequently Asked Questions
What's the return policy?
This manufacturer has a 30-day money-back guarantee. If you're dissatisfied with the product, let the company know and return the unopened bottles with the receipt. You'll get your refund, but you may be subject to a 10% restocking fee.
Where can you buy this product?
This product is for sale on the manufacturer's official website, Amazon, eBay, and possibly from other third-party retailers. You can also get it from one of the many independent distributors who work for this multi-level-marketing company.
How much does it cost?
On the official website, the regular price is $62.50. The Smartship price is $56.25 if you sign up for the monthly auto-shipment program. On Amazon, the price is $127.97.
Is this product safe?
The product is relatively safe, but it has a lot of caffeine, so the manufacturer recommends that you don't take in anymore while taking the supplement. In addition, the manufacturer suggests that anyone taking medication or with a medical condition should get medical approval from a doctor before using this product.
Does the product work?
The majority of the user reviews were positive, so this product does work for most people. Customers found that it helped them lose weight and made them more mentally alert. There were also many reports of enhanced mood.
READ NEXT – FenFast 375 Review and Biotrust Leptiburn Review
Conclusion
Elevate Coffee is an organic instant coffee intended for weight loss, mood enhancement, and mental focus.
According to many customers, the product performs well overall. Users reported weight loss, improved mental clarity, and an improved mood.
There were also some complaints and poor reviews, although less than the positive reports. Users found the product expensive and some said that it simply did not work for them. Some people thought the taste of the coffee was poor.
There were users who reported side effects, like nausea and upset stomach. If you experience unpleasant symptoms, stop using the coffee immediately and see a doctor if need be. Do not start using this product without getting medical approval from a physician first.
Pros
It speeds up your metabolism.
It can improve mental focus and clarity.
Cons
You may experience nausea, headache, diarrhea and jitters.
Caffeine content is high.
The Diet Insiders Staff
The Diet Insiders Staff
Our team is dedicated to giving you the most trustworthy, unbiased, and accurate information. The Diet Insiders articles are based on scientific evidence and written/reviewed by our team of licensed nutritionists and dietitians.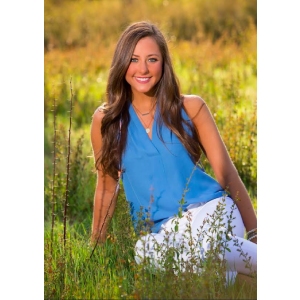 Claire Stewart, RD
Claire Stewart is a Registered Dietitian Nutritionist and graduated from Texas Christian University with a BS in Nutrition and Dietetics. She is currently working as a Clinical Dietitian as well as in private nutrition counseling at Thrival Nutrition.