Top 5 Nutrition Tips for Nourishing Your Workout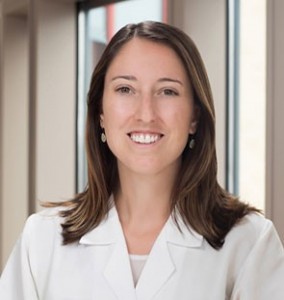 Medically reviewed by a Team of Nutrition Professionals
Balancing good nutrition and exercise is pivotal to improving performance, rebuilding muscle, and hydration. Meal and snack suggestions are provided for pre and post-exercise.

Skipping meals before a big fitness event because you're too nervous to eat? Trying to avoid that bloated or "too-full" feeling, but know you need something in your stomach to make it through the workout? Feeling sore for multiple days after hitting the gym?
Stick to these basic tips to help you feel energized, recover faster, and hit your fitness goals. It is important to balance good nutrition and exercise to improve performance.
A pre-exercise meal 2-4 hours before exercise, as well as a snack within 30-60 minutes of exercise, will provide the fuel needed to maximize your workout effort. The post-exercise meal is just as important for recovery and getting ready for the next day.
1. Carbohydrates are your friend
Choose a carbohydrate-focused meal 2-4 hours prior to exercise. This is your main source of fuel and will help to increase your energy reserves.
Adequate carbohydrate intake also helps to maintain the levels of glycogen, the storage form of carbohydrate, in your muscles and liver.
Glycogen concentration in the muscles is lower for athletes who consume a diet low in carbohydrates, which can affect performance during both short and long-term physical activity.
One such study to examine this effect was performed in seven male subjects who performed two short-term, high-intensity intermittent exercises on friction-loaded cycle ergometers 24 hours apart on two occasions, which were separated by at least one week.
The subjects performed at a higher power output while following the high carbohydrate content diet versus the lower carbohydrate content diet. More research needs to be performed in order to determine a more exact amount of carbohydrates required to optimize performance before exercise.
2. Include a small amount of protein in the pre-exercise meal
Protein consumed prior to exercise has been shown in many studies to increase muscle protein synthesis, reduce muscle damage, improve muscle recovery, and increase muscle performance.
One such trial performed in nineteen untrained men provided either 20 g protein (14 g whey and casein protein, 6 g free amino acids) or a 20 g placebo 1 hr before and after exercise.
These men then exercised for 3 sets of 6-8 repetitions at 85-90% maximum 4 times per week. Those receiving the protein supplement had a greater increase in total body mass, fat-free mass, thigh mass, and muscle strength.
YOU MAY ALSO LIKE – Healthy High-Protein Smoothie Recipes – Everything You Need To Know
3. Limit Fat and Fiber in your pre-exercise snack
Too much fat and fiber can be distressing to your gut and upset your stomach. Within 30-60 minutes prior to exercise, choose easy to digest food options, such as simple carbohydrates, with or without a small amount of protein.
Interesting research regarding the use of the low FODMAP (fermentable oligosaccharides, disaccharide, monosaccharide, and polyols) diet prior to exercise has shown promising results for decreasing gastrointestinal distress during exercise.
A study of sixteen healthy recreational athletes followed a low FODMAP diet for seven days, followed by a washout period, then a high FODMAP diet for seven days (or vice versa).
During this time, they ranked their symptoms on the Irritable Bowel Syndrome-Severity Scoring System questionnaire, and found improvements in overall gastrointestinal distress and perceived exercise intensity and frequency.
The study authors concluded that this improvement was likely related to a decreased amount of indigestible carbohydrates present in the gut, limiting fermentation and therefore symptoms. Future studies will need to address the long-term effectiveness of this intervention.
4. Hydrate, Hydrate, Hydrate
Fluids are needed before, during and after exercise to maintain performance, regulate body heat, and delay fatigue.
A cohort study performed on nine trained males (average age 21.6) cycling at 65% VO2 Peak for 90 minutes followed by a time trial with or without fluids.
No differences were seen in oxygen uptake, carbon dioxide production, or total sweat loss.
However, factors such as heart rate, perceived exertion, core temperature, plasma osmolality, plasma volume, carbohydrate oxidation, and glycogen use were increased in the group with induced dehydration.
A strong case can be made for the importance of maintaining hydration in order to avoid these negative effects.
There are many ways to calculate your fluid needs, but ideally, urine should be pale yellow in color. To calculate the amount of fluid you need to drink after exercise to replace losses, weigh yourself before and after your workout. Consume about 20 fluid ounces for every pound of
weight loss
.
5. Recover and refuel
The post-exercise meal, consumed ideally within 1 hour after exercise, should incorporate all food groups, with a focus on both protein and carbohydrates.
These nutrients will help repair and rebuild muscles as well as replenish the body's glycogen stores.
A study published in the American Journal of Clinical Nutrition recruited six healthy men (average age of 22) to trial a post-exercise drink containing 0, 5 10, 20, or 40 g egg protein in a randomized order after a structured leg resistance exercise session.
Whole-body leucine oxidation, albumin protein synthesis, and muscle protein synthesis were measured. The authors found that ingesting 20 g of intact protein was enough to effectively stimulate both albumin protein and muscle protein synthesis after exercise.
Although we know that protein is important for post-exercise recovery, it is important to note that many studies performed have been on isolated protein source ingestion, such as the egg protein study previously discussed.
As a review article released in 2019 in the journal
Sports Medicine
suggests, consuming a meal after exercise with whole foods may be more beneficial to an athlete's recovery and overall dietary quality than consuming a nutrient-specific supplement.
More research will be needed to determine which food combinations are most beneficial, taking into account the preferences and specific needs of each athlete.
Adding a variety of vegetables to your meal, which contains healthy antioxidants, will aid in muscle tissue recovery.
Electrolyte (sodium and potassium) repletion is needed as well to retain fluids – try bone broth, coconut water, pickles, soup, pretzels, or sports drinks/gels/tablets.
Pre-exercise meal examples (2-4 hours prior to activity):
Peanut butter and banana sandwich
Oatmeal (with added scoop of peanut or nut butter), granola and fruit
Scrambled eggs, fruit, and low fat or fat free milk
Toast with avocado and hardboiled egg
Baked chicken with brown rice and veggies
Pasta with lean ground turkey and pesto sauce
Pre-exercise snack examples (30-60 minutes prior to activity):
Low-fat yogurt with fruit
Crackers with jam/jelly
Sports drink, gels, blocks, or beans
Pureed fruit or applesauce
Rice cake with almond butter
Post-exercise meal examples (within 1 hour after activity):
Sliced turkey, hummus, and veggies on whole grain bread
Smoothie with low fat or fat free milk, frozen fruit, and veggies
Omelet with veggies and side of whole wheat toast
Quinoa bowl with chicken and sautéed veggies
Stir fry tofu and broccoli with soy sauce and brown rice
Whole wheat tortilla with beans, cheese, and peppers
Roasted chicken with sweet potatoes and Brussels sprouts
READ NEXT – 10 Foods You Must Avoid After A Workout
References
1. Balsom, Gaitanos and Soderlund, Ekblom. High-intensity exercise and muscle glycogen availability in humans. Acta Physiol Scand. 2001; 165(4): 337-345.
https://www.ncbi.nlm.nih.gov/pubmed/10350228
2. Willoughby DS, Stout JR, Wilborn CD. Effects of a resistance training and protein plus amino acid supplementation on muscle anabolism, mass, and strength. Amino Acids. 2007; 32(4): 466-467. doi: 10.1007/s00726-006-0398-7
https://www.ncbi.nlm.nih.gov/pubmed/16988909
. US News and World Report. 1/17/20.
3. Wifflin, M et al. Effect of a short-term low fermentable oligiosaccharide, disaccharide, monosaccharide, and polyol (FODMAP) diet on exercise-related gastrointestinal symptoms. J Int Soc Sports Nutr. 2019; 16(3): 1. doi: 10.1186/s12970-019-0268-9.
https://www.ncbi.nlm.nih.gov/pubmed/30646926
4. Logan-Sprenger, HM et al. The effect of dehydration on muscle metabolism and time trial performance during prolonged cycling in males. Physiol Rep. 2015; 3(8): 312483. doi: 10.14814/phy2.12483
5. Moore, DR et al. Ingested protein dose response of muscle and albumin protein synthesis after resistance exercise in young men. Am J Clin Nutr. 2009; 89(1): 161-168. doi:
https://doi.org/10.3945/ajcn.2008.26401
6. Burd, NA et al. Food-First Approach to Enhance the Regulation of Post-exercise Skeletal Muscle Protein Synthesis and Remodeling. Sports Medicine. 2019; 49(1): 59-68.
https://www.ncbi.nlm.nih.gov/pubmed/30671904
7. Eating Before Exercise. Sports, Cardiovascular, and Wellness Nutrition (SCAN) Fact Sheet, published 2016. Retrieved February 3, 2020, from https://sports.nutritioncaremanual.org/
8. Exercise Hydration. Sports, Cardiovascular, and Wellness Nutrition (SCAN) Fact Sheet, published 2016. Retrieved February 3, 2020, from https://sports.nutritioncaremanual.org/
9. Eating for Recovery. Sports, Cardiovascular, and Wellness Nutrition (SCAN) Fact Sheet, published 2016. Retrieved February 3, 2020, from https://sports.nutritioncaremanual.org/ 10. Mohr, Christopher R. (2019, September 10). Timing Your Pre- and Post-Workout Nutrition. Retrieved February 3, 2020,
https://www.eatright.org/fitness/exercise/exercise-nutrition/timing-your-pre-and-post-workout-nutrition
11. St. Pierre, Brian. Workout Nutrition Explained. Retrieved February 3, 2020, from https://www.precisionnutrition.com/workout-nutrition-explained