Obesimed Reviews – Learn The Truth About Obesimed
Medically reviewed by a Team of Nutrition Professionals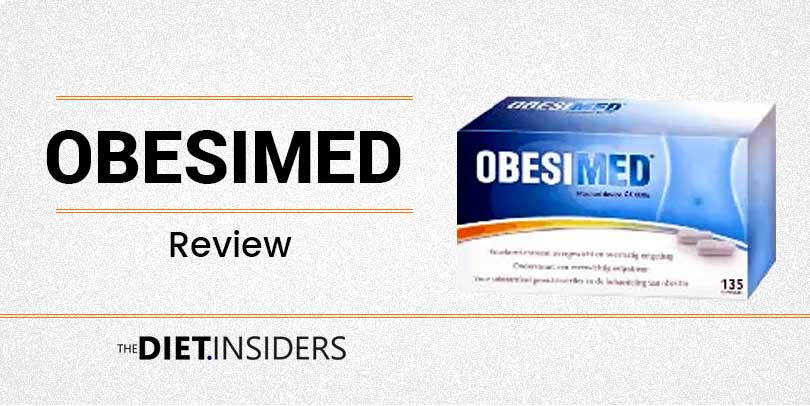 Obesimed Overview
Obesimed is a dietary product manufactured by PK Benelux and Pharma Care BV and distributed by Trimedica Ltd. Obesimed's primary ingredients are naturally extracted plant fibers, essentially making this weight loss supplement a cleanser of the digestive system as well. Obesimed can be used for a 30 day period for sustained, safe weight loss.
However, if an individual would like to lose more weight, he or she must wait 4 days after completing the initial 30 day period before restarting the program. Obesimed promises to create a feeling of satiety in users, thereby eliminating unwanted hunger cravings and reducing appetites in general.
The official product website for Obesimed claims that clinical evidence proves the effectiveness of these pills; however, the link to this evidence merely directs individuals to contact the company for more specific information regarding these studies. For best results, Obesimed should be taken while adhering to a Fullness Diet plan, specially formulated for each user by a qualified nutritionist.
Obesimed – Product Description
Obesimed is made from one sole ingredient—OmTec 19. OmTec 19 is a soluble fiber derived from natural plant fibers and is capable of holding up to 50 its own weight in water. This property of OmTec 19 is responsible for creating the feelings of satiety in users. Obesimed promises to be a safe and effective way for anyone to lose weight, whether children or adults. Additionally, Obesimed claims that it can be used for anyone seeking to lose as much as 99 pounds or as little as a few pounds. Obesimed should be taken with 500mL of water in dosages of two capsules at a time prior to all meal times, for a maximum of three times (a total of six pills) per day. This product can be purchased online through the official product website or a regular pharmacy in the UK, but it is not currently sold in the United States. Obesimed is sold for £16.03 for 45-capsules or £39.84 for 135-capsules.
Obesimed – Advantages
Obesimed can be securely purchased through the official product website.
This product is relatively reasonably priced.
The fiber in Obesimed could aid in creating feelings of fullness, thereby decreasing overall caloric intake.
Obesimed – Drawbacks
Even though the manufacturers claim that clinical studies have proven the effectiveness of Obesimed, the details of those studies are not conveniently listed online.
The side effects of taking Obesimed can include bloating, diarrhea, and cramps.
Obesimed must be taken for a full month to obtain optimal results.
Obesimed – The Bottom Line
Obesimed is a weight loss product that focuses on using a high concentration of fiber to create feelings of fullness in users. Instead of investing in Obesimed, individuals might want to simply consider increasing their daily intake of fiber and water through their regular diet, which should result in similar feelings of satiety.
Pros
The manufacturers of Obesimed claim that scientific studies have been performed on this product.
It has got some good ingredients listed.
Cons
There is no free trial or satisfaction guarantee offered for this product.
This product cannot be purchased in the United States.
The Diet Insiders Staff
The Diet Insiders Staff
Our team is dedicated to giving you the most trustworthy, unbiased, and accurate information. The Diet Insiders articles are based on scientific evidence and written/reviewed by our team of licensed nutritionists and dietitians.